Mark has taught thousands of people to sing and through his work with charities, brought the joy of music and singing to thousands more.
He started singing and performing at the age of five in a local church choir and music has been a major part of his life ever since, as a performer and a teacher, working professionally and recreationally with various musical organisations including registered musical and singing charities.
Over the years, he has created his own, special style of teaching and coaching which manages to blend the detail and accuracy required to sing well with sheer fun, making singing the joyful and entertaining experience we all know it can be.
Whilst he has successfully helped many individuals achieve their goals in singing, from young singers gaining entry to prestigious choral schools to individuals producing effective recordings for their future careers, he has also seen success in coaching and developing large singing groups – The Sussex Harmonisers being among them.
In the Barbershop world, he has been musical director for many choruses- male, female and mixed;-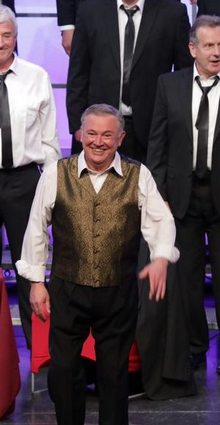 - Chelmsford Star Harmony
- Green Street Blues
- Thames Valley Chorus
- The Knights of Harmony
- Sussex A Cappella
- Sussex Kings of Harmony
and he has coached others both in the UK and abroad, notably;
- Cambridge Chord Co (UK)
- Hot Gossip ladies' quartet (UK)
- Narragansett Bay Chorus (USA)
- Whale City Sound (Netherlands)
He has created, produced and led many vocal coaching courses and "train the trainers vocal coaching" courses for the British Association of Barbershop Singers (BABS) at their Harmony College held at various Universities over the years. He has also been a Singing Judge for the annual BABS Conventions for many years, becoming chairman of the Guild of Judges twice.
In his own performances he has achieved notable awards, particularly as a Medal winning Quartet and Chorus member in the Barbershop world and elsewhere, he is a winner of multiple vocal festival awards and trophies.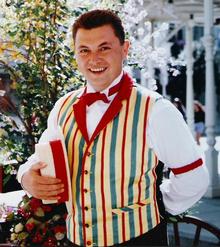 Total performances over the years, via television, radio and live appearances, have reached millions of people, the record being 150 million for his Barbershop quartet, singing live at the opening of Disneyland Paris.